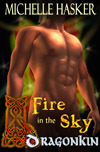 Dragon Kin: Fire in the Sky
Selena's had the hots for her boss Kyden since she started working for him. There's something about him that just drives her insane with desire. It doesn't matter that she's too fat and too dark for him, she desperately wants him. It's gotten worse over the last few months. This month she even found herself ready to masturbate in her cubicle. Kyden's ordered her to stay late to work tonight, just the two of them, but she's not sure she can control the desire if they're alone in the building. Or if she wants to.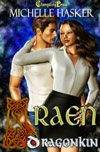 Dragon Kin: Raen
Using her internet friend to fulfill sexual fantasies isn't a problem -- until Raen meets him in person. Her desires deep the feelings she's always had for Dru, and now nothing will do except capturing him and making him hers.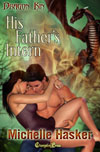 Dragon Kin: His Father's Intern
Thirty-five year old Casey is content being a once-divorced ice dragon. She gets her fun on when she needs it. With her job change and position as an intern in a company she loves, her life is looking up. She doesn't need a hot, young, stud like fire dragon Eddie, who just happens to be her boss' son, to screw up her life. But Eddie is not about to let his Souler escape. Fire and Ice? When they meet -- dangerous. When they are meant to be together -- explosive.